Welcome to Iowa City Boys Baseball!
---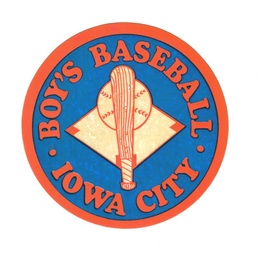 Iowa City boys baseball serves Iowa City youth with an opportunity to learn baseball, teamwork and meet new friends. Our league began in 1956 and started with 16 teams and only 2 bags of equipment. In 1960, Howard and Mary Villhauer joined the organization. Mary continues to serve the league as our concession stand manager and Secretary/Treasurer.

Today Iowa City Boys Baseball plays on 8 diamonds in City Park in Iowa City and continues to work to improve the opportunities for our players, coaches and parents to enjoy youth baseball. We are steadily working with the city of Iowa City to improve our facilities and local businesses to keep ICBB a great value.
---
---
MLB Pitch, Hit and Run
​Friday, May 6th we held a local MLB Pitch, Hit and Run. ​We had fun and witnessed some great performances including a close race for the overall score in the 11-12 year old division and our top overall score came from a 9 year old! Check out the scores below. Our winners are highlighted and are all eligible to advance to the Sectionals competition on May 15th in Bettendorf. A good enough showing there will advance winners to compete in a major league ballpark. Good luck to all of you!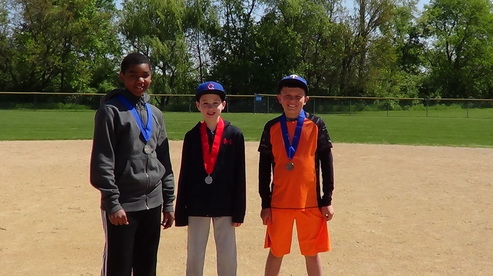 Sunday, May 13th, ICBB was represented at the MLB Pitch, Hit and Run Sectionals competition by (from left to right) DJ Hodges, Ashton Burchert and Tyler Wilkinson. The boys cleaned up as DJ and Ashton took 1st and 2nd in the 11-12 year old division while Tyler won the 9-10 year old division. Time will tell if their scores will propel them to compete at the next level, in a major league ballpark! Congratulations and good luck!
---
IMPORTANT DATES
Click an item for details
---
---
We will post newsletters here and will email parents and all who are interested with a notice that a newsletter has been posted. We will also use this list to make other important announcements. Please subscribe to our mailing list below.
---
Now you can help us raise funds to improve our facilities by doing what you were going to do anyway! Click the Amazon banner before shopping on Amazon and Iowa City Boys Baseball will receive up to 6.5% of the sales! Thanks for your support!